August 2020 Enewsletter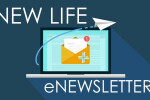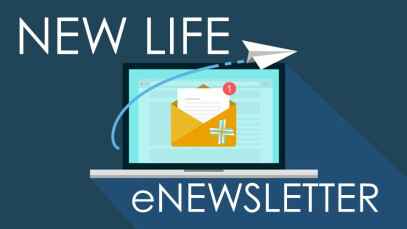 STAY CONNECTED TO NLC
Hey New Life Church! We hope you are all doing well. This brief newsletter will help keep you up to date with everything happening at NLC. It's like a digital bulletin with a little extra!
________________________________________________________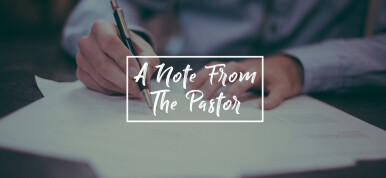 Dear New Life Church,
[lengthy note from your Pastor]
We've been able to gather in person since the beginning of June while also providing livestreaming from our website at www.newlifechurchofjackson.org & replays on YouTube. Here is a short update:
We were able to lead New Life Kids Camp and Glare Youth Camp at Camp Clark Williamson. There were lots of great testimonies that came from this year's camp (we plan to share some of these at our Next Gen Sunday Service in August).
We've been able to give in special ways to assist one of our community outreach partners, RIFA, in providing food to children and families in the Jackson area. Thank you all who are continuing to be faithful in giving of your tithes and offerings. We have had to adjust in the ways we give due to not everyone being in a position to attend in person (online, church app, mail-in, text). Thanks for adjusting with us.
We have been practicing social distancing at our in-person worship gatherings along with other health and safety protocols. Our campus is thoroughly cleaned and deeply sanitized weekly. It has been great to be able to see and worship with those of you who have chosen to attend in person. Also, it is great to see the many of you who are tuning in to participate online. Nothing really substitutes in-person gatherings; it is just something we have to continue to be mindful of for a while.
While I say that, I also feel impressed to share a passage of Scripture with you that I also find prophetic in this hour. To set this up, the words in red are parallel to the voice of the Lord calling out to you and me (us today). There is so much to glean from this, so I will share with you what I feel impressed in my spirit for New Life Church. I have taken the liberty of highlighting (bold and underline) the thoughts that stick out to me for our church:
Song of Songs 2:10-15 (TPT)
'The one I love calls to me: Arise, my dearest. Hurry, my darling. Come away with me! I have come as you have asked to draw you to my heart and lead you out. For now is the time, my beautiful one. The season has changed, the bondage of your barren winter has ended, and the season of hiding is over and gone. The rains have soaked the earth and left it bright with blossoming flowers. The season for singing and pruning the vines has arrived. I hear the cooing of doves in our land, filling the air with songs to awaken you and guide you forth. Can you not discern this new day of destiny breaking forth around you? The early signs of my purposes and plans are bursting forth. The budding vines of new life are now blooming everywhere. The fragrance of their flowers whispers, "There is change in the air." Arise, my love, my beautiful companion, and run with me to the higher place. For now is the time to arise and come away with me. For you are my dove, hidden in the split-open rock. It was I who took you and hid you up high in the secret stairway of the sky. Let me see your radiant face and hear your sweet voice. How beautiful your eyes of worship and lovely your voice in prayer. You must catch the troubling foxes, those sly little foxes that hinder our relationship. For they raid our budding vineyard of love to ruin what I've planted within you. Will you catch them and remove them for me? We will do it together.'
What do you hear the Spirit saying to you through this passage? I hear the Lord is calling out to us to pay attention to what is going on around us. In seeing, do not get caught up in the rhetoric of the many voices, but draw close to the Lord whose voice matters more than anything. Now is the time to arise and draw nearer to the Lord. May we reposition our self to be close to the Lord, especially in this hour of uncertainty. The voice of the Lord is speaking to us today to pay attention to the "little foxes" in our life that hinder our relationship with Him. What we often dismiss as "no big deal", the Lord is saying to us to pay attention to those things and no longer let them hinder our relationship with Him. He has planted within us a purpose and destiny. If we do not pay attention, little things will add up to big things that will slow and stop us from truly living out who and what God has created for us. The good news here is that the Lord through the Holy Spirit will help us. As we ponder what lies ahead, may we do so with faith and follow the Lord's Word to draw closer to Him. To do so, will require us to leave behind some old habits and practices that once were acceptable, but now are not as God is calling us higher.
Church let us move forward in faith and trust the Lord to guide us and lead us as we are called to continue to be light in this world. God is not finished. The harvest is plentiful, and we are laborers in His field. Let us not lose heart or sight of the mission God has us on earth for: The Great Commission. Stay connected and engaged in-person, online, and through our social media pages. I love you church family and I deeply miss being able to worship with all of you at one time.
Grace & Peace,
Jereme Smith
Senior Pastor
New Life Church of Jackson
_________________________________________________________

OUTREACH with NLC
From August 16th - September 20th we will be collecting and purchasing canned food to support our outreach partner RIFA. If you cannot join us in person or drop off cans you can still help! Using the church center app select our missions & outreach fund to donate or specify in your giving in another way how much you want to donate. Any donations received during this time period will be used to purchase cans. RIFA has a goal of collecting 100,000 pounds of food - we want to help them reach that goal!
_________________________________________________________


WORKING TOGETHER TO STAY HEALTHY...
We are thankful that we have been able to continue to keep our doors open over the past 2 months. We are also aware of the rising cases in our community. We are continuing to sanitize and clean, encourage mask wearing, and social distancing, and doing whatever else we can to keep our church family well. We are also thankful to all of you for continuing to do your part. Remember, our services will continue to be livestreamed and posted on YouTube for you to view.
In addition, if you have been exposed via direct contact to anyone with COVID-19 we ask that you not attend in-person services until you have quarantined for the required 14 days or received a negative test. If you or a family member tests positive for COVID-19 please let us know. First and foremost we want to pray for you and be available to you. Secondly, if you have attended services or served during the time that you may have been contagious, we will take steps to clean, notify, or monitor as needed. We will not release individual names of those who have tested positive.
These are uncharted waters we are all facing and we are here for you and your family.
_________________________________________________________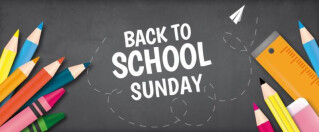 SUNDAY, AUGUST 9th
Join us Sunday, August 9th for our Back to School Sunday. We will give out our Awana awards, pray over our students, teachers, school staff, and schools. There will be drawings for prizes and an encouraging word for this new school year. Plus, updates on NEXT GEN for the fall semester.
_________________________________________________________

We are praying for you! If you are in need of specific prayer or want to update us on what is going on in your life, email us at
One of our staff members will follow up with you as soon as possible.
_________________________________________________________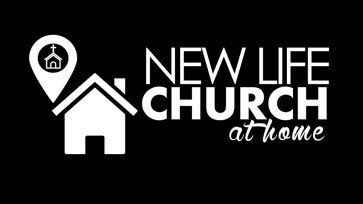 If you can't be with us, you can watch our live service every Sunday at 10:30 am. Use our new live stream link!
Missed a service? Visit our YouTube page.
Connect with New Life Church.
_________________________________________________________