October 2020 eNewsletter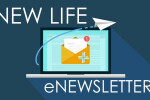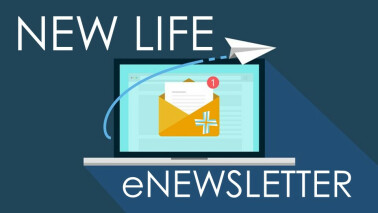 STAY CONNECTED TO NLC
Hey New Life Church! We hope you are all doing well. This brief newsletter will help keep you up to date with everything happening at NLC. It's like a digital bulletin with a little extra!
---

Life groups are a great way to not only connect but a great way to grow too. This season there is a life group that will work for anyone who wants to be a part. We have an in-person group, a virtual group, and a college group.
Visit our website to sign up for a group.
---

Guess what?! Awana Clubs are online! Visit our New Life Kids page and watch the first video from Ms. Brandi for a Bible story and learn all about how Awanas online works.
---

GLARE youth has moved to Sunday mornings for the Fall. You don't want your teen to miss out. There's breakfast, there's hanging out, there's small groups, and most importantly - we're growing in our relationship with God. #glaream
---

Do you have a prayer request? Email it to and one of our staff Pastors will follow up with you.
---

Did you get a chance to watch our first Wednesday Gathering? If you missed it, don't worry, you can watch it on our YouTube channel anytime. And make sure to watch our FB page for reminders about when our next one will air.
---

On the third Sunday of every month we will take up a special offering for our Outreach Giving partners. We ask that you pray and prepare what you can give to help us support our partners.

---

We care about our New Life family! We are still taking lots of precautions to keep everyone safe including: extra cleaning and sanitizing, social distancing in our sanctuary, and encouraging mask wearing. If you aren't able to join us in person, we understand - and that's why we are working hard to make sure our online worship experience is great for everyone. You can view it live in real time on Sunday mornings at 10:30 through our Live Stream or YouTube channel. If you miss it, catch up on the YouTube channel anytime.
---
Want to Connect with New Life? Click the connect card link and let us know a little about you!